Beverly Hills Country Club
The performers, musicians, and acts appearing in Beverly Hills Country Club.

The Beverly Hills Supper Club, located not in Beverly Hills, California, but in Southgate, Kentucky, was a favorite dining and celebration spot during the 1970s for those living around the Cincinnati tristate. Tragically, it burned down in 1977, killing 165. Most people now associate Beverly Hills with tragedy, which is understandable since the fire has touched so many.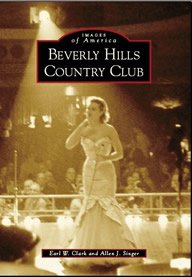 However, the nightclub should be remembered for more.
In the 1950s, the Beverly Hills Country Club was known as the "Las Vegas of the East," and was the showplace of the Midwest. People flew in from New York and Chicago to see shows and hit the casino. Even though gambling was illegal, casinos all overNorthern Kentucky operated outside of the law, and Beverly Hills boasted one of the best in town.
Thanks to the gambling dollars, Beverly Hills delivered the best in the day's entertainment. Superstar headliners appeared there weekly, alongside comedians, dancers, voice impressionists, singers, roller skaters, and even dog acts. Beverly Hills had it all, including a first-class dining experience.
Patrons never saw the action behind the scenes, as the entertainers prepared for their shows and mingled with the house musicians in the Gardner Benedict Orchestra. One such musician was Earl Clark, saxophonist from 1950 to 1962. Dazzled by the talent surrounding him, Earl started bringing his camera to work and photographed many of those stars as they waited for their turns on stage, or just hung out backstage.
Earl snapped hundreds of photos over the years and had them all put onto slides. After Beverly Hills closed in 1962, he went on to other jobs, hanging up his sax. Over the coming years, he showed his slides to small groups, never intending to do anything else with them until I had a chance to see them in 2004. I suggested turning them into a book, and he agreed.
Finally in 2009 I carried through that idea, and Arcadia was interested. Through the first half of 2009, Earl and I reviewed the slides and he shared his stories, insight, and information, and I filled in the blanks and wrote the text for the Introduction and captions.
And it was released January 25, 2010.
Pick up a copy of Beverly Hills Country Club and take a step back in time and enjoy entertainment that was once a mainstay of the nightclub scene, and has virtually disappeared today.

Thanks for stopping by!  Here you'll find information about my four books, other projects I've done, and more fun facts about me.  This is the stopping place for my interests in the Cincinnati and surrounding areas, and I hope you enjoy them as much as I do.
Read the Introduction to Beverly Hills Country Club.
ggggggggggkkkkkkkkkkkggggg